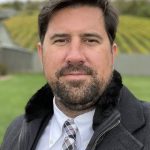 Social Worker, Connecticut
RealTalkCT.com provides unwavering mental health support driven by compassion. In challenging times, compassionate guidance yields transformative impacts. We emphasize matching the right clinician with each client, valuing foundational therapist-client relationships.
Our dedication goes beyond words, encompassing an in-depth understanding of the most sought-after modalities in mental health. Our diverse team of specialized clinicians excels in a range of techniques including EMDR, DBT, CBT, and more. These therapeutic approaches cater to your unique needs and preferences, ensuring that you receive tailored care. Our focus on nurturing our RealTalkCT.com clinicians enables them to fully focus on your well-being and growth. Our commitment is profound, reflecting the significant difference we strive to make in your life. We embrace inclusivity and accessibility as fundamental values. To cater to your comfort, we offer both in-person sessions and state-of-the-art telehealth solutions. This flexibility ensures that you can engage in therapy in an environment where you feel most at ease. Telehealth isn't just a convenience, but a forward-looking approach that aligns with the evolving landscape of mental health care. Our team is well-versed in various modalities, including EMDR therapy, Cognitive Behavioral Therapy (CBT), Family Therapy, Psychotherapy, ACT (Acceptance and Commitment Therapy), and even ABA therapy. Whether you're looking for individual therapy, couples counseling, or marriage therapy, we have specialized clinicians who can cater to your unique needs. With us, compassion is more than just a sentiment – it's the cornerstone of every aspect of your journey towards improved mental well-being.
Contact Details
Practice Address:
258 Spielman Highway
Suite 11
Burlington, Connecticut 6013
Professional Overview
Treatment Therapies:
Attachment-based Therapy
Cognitive Behavioral Therapy (CBT)
Compassion Focused
Culturally Sensitive Therapy
Emotionally Focused Therapy (EFT)
Eye Movement Desensitization and Reprocessing (EMDR)
Family Systems Therapy
Gottman Method Couples Therapy
Internal Family Systems (IFS)
Psychological Testing and Evaluation