Get the Mental Health Support You Deserve
Locate the right therapist by browsing through our user-friendly directory. We offer lists of therapists based on location, spiritual beliefs, area of specialty, treatment options, accepted insurance, or payment options.
---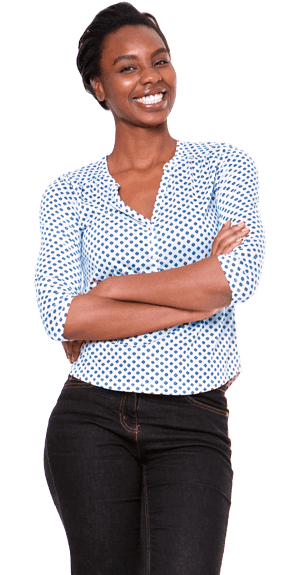 Choosing a Mental Health Professional is a Personal Matter and We Want to Help Make the Process Easier
Choosing a therapist or counselor is a personal matter and it's not one-size-fits-all care. The most important thing is that you get the mental health care you need and we want to help make that process easier.
AllCounseling.com created a directory of mental health professionals to help you find the best counselor for your unique needs. We sincerely hope the directory will help you find the perfect counselor to partner with on your path to improved mental health and emotional healing.
Start Your Journey
One of the easiest ways to start your journey is to browse our vetted mental health professionals by area of specialty. You can use the dropdown list below to get started with your search.
Browse Our Growing Directory of
95,000+ Mental Health Professionals
Our directory includes detailed profiles of counselors and therapists across the country, and it grows larger each week.
What Our Partners Say
See how All Counseling has aided in matching clinicians with clients so they will have the greatest potential for the client to reach positive outcomes sooner. This simultaneously benefits clinicians who will have less patient turnover. Increasing their profits and decreasing their risk of burnout.
When I became a member at All Counseling, I joined because I was a new graduate and the resources they provided were an extension of what I was learning. Once I became part of the community I realized I wasn't alone in how I was feeling as a helper and I am so happy to be here as I grow my practice!
Morgan Evans
Read the Latest Articles
Our blog includes expertly written content to help you navigate through your mental health journey. Articles are fact-checked and peer-reviewed.
Our Review Panel
Quality and accurate content is our top priority. Our review panel of experts ensures the content published on this website is set with high standards of quality and scientific-backed research to ensure accuracy.
Fact-Checking
All scientific research and data is fact checked and referenced.
Trustworthy
Our content is written with compassion to help you navigate and find a happier balanced life.
Peer Reviewed
All content is written and reviewed by a medical professional before publishing.
Up-to-date
Content is reviewed and updated based on the latest scientific research and methods by subject matter experts.
Client FAQs
What is allcounseling.com?
All Counseling is a directory of licensed therapists, which makes it easy for someone seeking help to connect to the right therapist.
What is the difference between AllCounseling.com and other therapist directories?
All Counseling finds matches between clinicians and clients that will create the potential for the client to reach positive outcomes sooner. This is our primary focus and one we take very seriously.
Do I have to pay to use allcounseling.com to find a therapist?
No. All Counseling provides the directory search and the matching algorithm free to consumers.
How will I communicate with my therapist?
Consumers searching for therapists have access to the therapist directory, where therapists can list their preferred contact information. Communication is set by the individual therapist and should be discussed during the intake process.
What should I look for in a therapist?
Finding the right therapist can be difficult. When you schedule your first phone meeting, ask yourself if you feel comfortable, if the therapist understands you, if you both share the same goals for your treatment, if their expertise fits your needs, and if the out-out-of pocket cost meets your needs. Then evaluate the location and hours to see if they are accessible for you.
What if I don't like my therapist?
If you do not like your therapist, you may want to ask yourself what you do not like. Is it the therapist, their style of interaction, or are you challenged by the work you are doing with them? If you find you truly don't think you can work with your therapist, let them know, and cancel future appointments.
What are the benefits of therapy?
Therapy offers many benefits, some of which are developing skills to better regulate emotions, reducing the effects of trauma, processing grief and loss, building coping skills to help with daily life, and treatment for addiction. Therapy allows clients to have a safe, confidential space to talk in private, as they share their personal experiences.
Therapist FAQs
What does allcounseling.com do for therapists?
All Counseling helps mental health professionals establish, manage, and grow their business.
We treat providers like they treat their clients. We want to empower them to start and strengthen their own business while gaining financial independence. All Counseling's matching algorithm helps connect therapy clients with the right mental health professional.
We want to create a mentally healthy world by helping therapists leverage technology to connect to the right clients.
How do I list my practice?