About All Counseling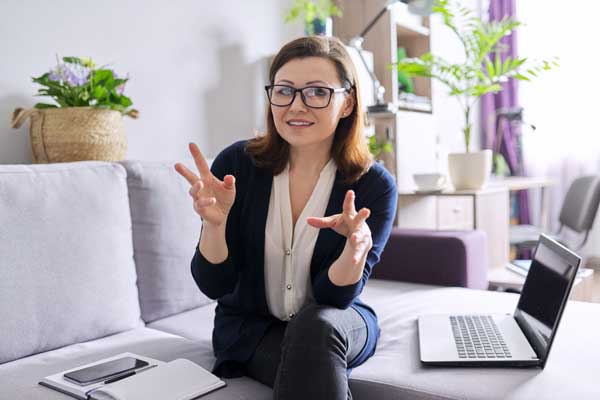 AllCounseling.com is here to connect the hurting to the healers as part of helping build a Well World. Our partners and staff have a wealth of collective experience as clinicians and coordinators. They are committed to using that experience to provide a better directory and help build those connections.
After talking to clients and clinicians alike, we know that finding the right therapist needs to be easier. We also know connecting with potential clients needs to be less complicated for mental health professionals. With that in mind, we've combined mental health provider experience with technical and entrepreneurial talent to build a hassle-free directory focusing on local results.
Find the right therapist for you.
Betsy Chapman
Betsy Chapman knows firsthand what it's like to need help desperately and not be able to find a therapist you feel a connection with. She was sexually abused as a child and didn't receive proper care until she was an adult with two children of her own.
Betsy has a degree in psychology from Liberty University in Lynchburg, Virginia, and is trained in equine-assisted therapy. She completed second-level certification training for sexual abuse, trauma, and narrative therapy at The Allender Center in Seattle. It was after becoming an expert herself that Betsy realized she needed to start her personal healing journey.
It took Besty three therapists to finally find someone she could connect with and gain insight and receive proper treatment from. The first two therapists were helpful, but their therapeutic styles weren't beneficial for her. Betsy needed someone kind but firm, non-judgemental, and practical. Many people would have given up after the first therapist didn't work, but Betsy knew she needed healing. Still, she thinks about the six years she lost. She believes her anxiety, depression, and self-worth would have improved, making her family life and happiness substantially greater, if she'd just been able to find the proper care more quickly.
Betsy is again using her struggles as a catalyst to help others. As a founding partner in All Counseling, Betsy is helping match the hurting with the healers. She wants people who need help to have an easier path to finding counselors and therapists to meet their needs. She wants people who want help from counselors or therapists to receive good, intentional, and compatible guidance.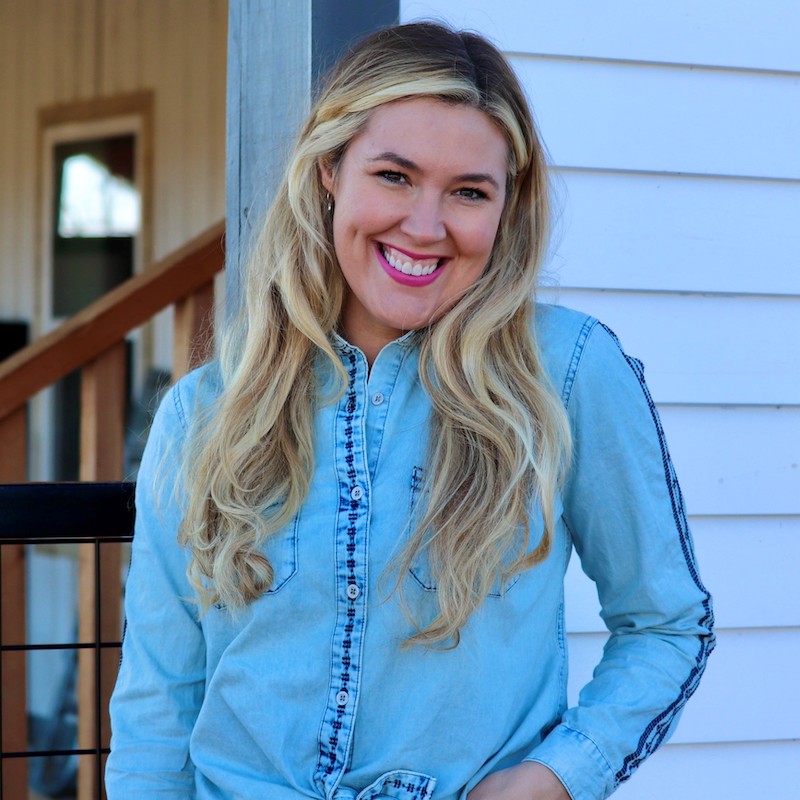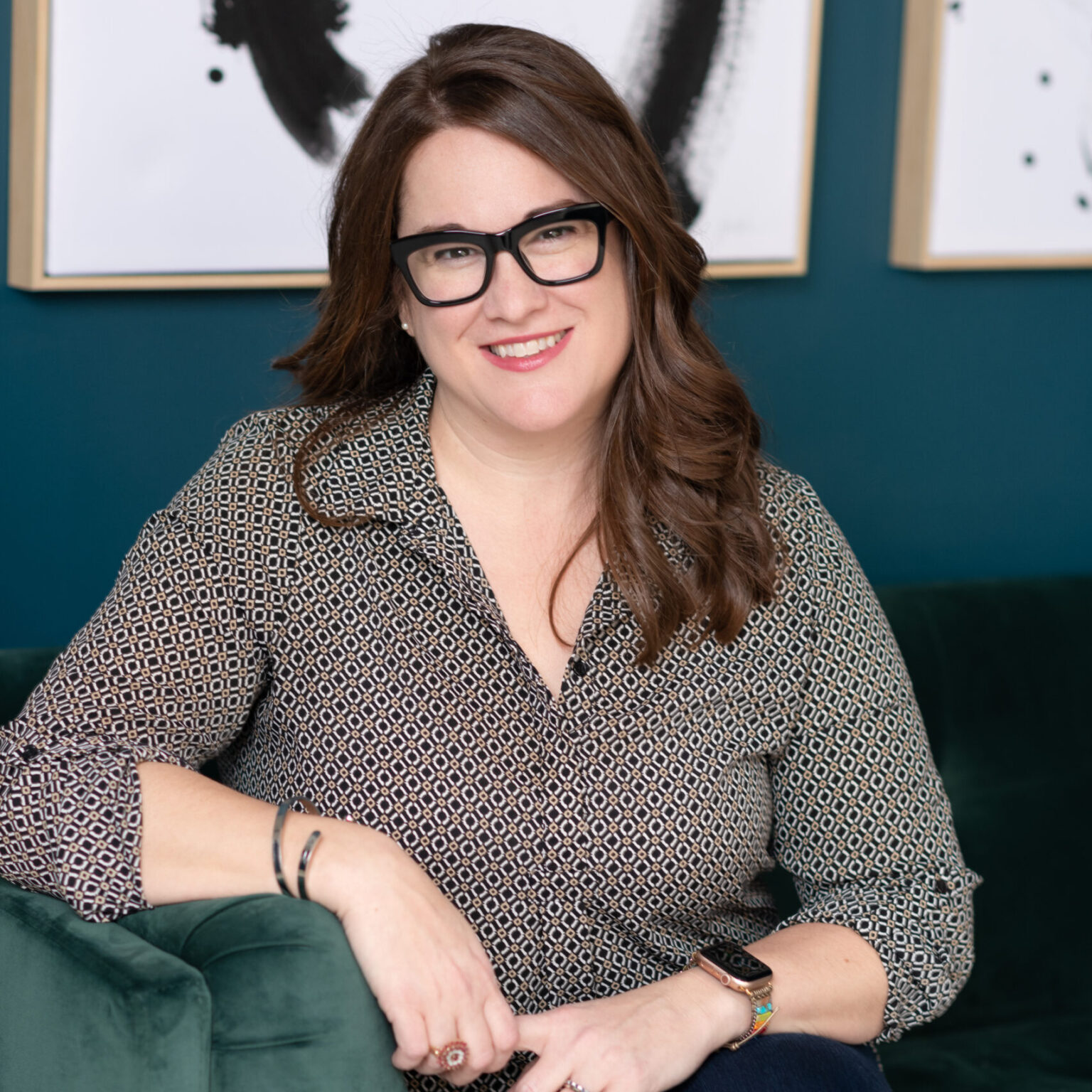 Lindsey Miller, MCMHC
Lindsey Miller holds a masters degree from the University of Oklahoma in Clinical Mental Health Counseling. She is currently pursuing her licensure as a Licensed Professional Counselor (LPC).
Her educational pursuit in mental health has been a lifelong dream. Lindsey's focus on what her mentor describes as, "heart issues," is a driving factor in helping others heal from trauma caused by various forms of grief. Lindsey spent many hours with clients at Palomar in Oklahoma City, a social justice center.
She is the owner of Content Journey where many of her clients are mental health facilities who want a marketing firm with deep knowledge of mental health.
Ryan Chapman
Ryan Chapman is the Executive Chairman of the following behavioral health organizations:
Integrative Life Center, a Nashville-based treatment center that provides trauma focused support for those on their recovery journey.
Begin Again Institute, a center focused on recovery from sexual addiction.
Integrative Health Centers. IHC enables healthcare providers in offering specialized psychiatric and behavioral health services via telehealth.Integrative Health Centers. IHC enables healthcare providers in offering specialized psychiatric and behavioral health services via telehealth.
Formerly, Ryan was the CEO of Premier Parking for 15 years, where he was instrumental in its growth from a single location to locations in over 40 cities.
Ryan credits his own experience with treatment and recovery as foundational to his successes in life; with the impact mental health support has had on him it made sense for him to seek opportunities to invest in the industry. Integrative Life Center and the Begin Again Institute have both grown substantially since Ryan came on board, expanding staffing and residential treatment options to ensure more people have access to a tailored recovery approach. Ryan founded Integrative Health Centers and their presence has grown to multiple clinics in several states.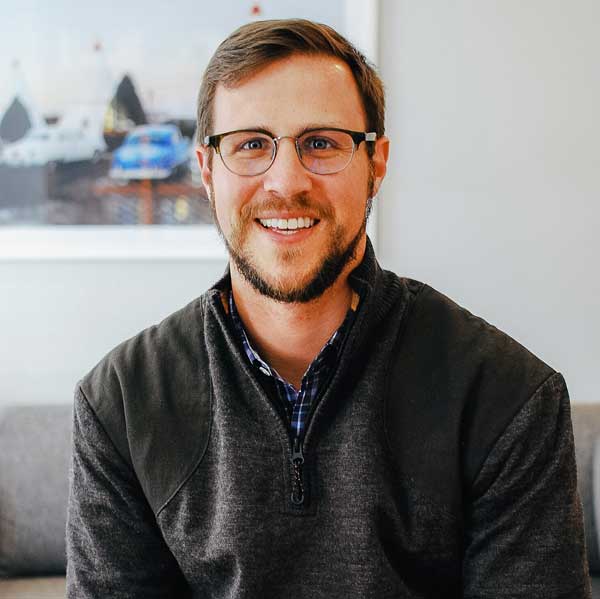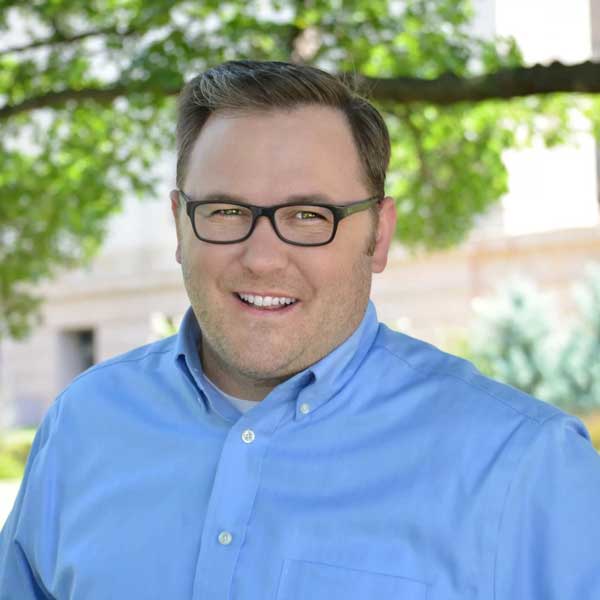 Cory Miller
Cory Miller is a passionate entrepreneur who believes in finding and maintaining work happiness that aligns with your purpose and plays to your strengths, talents and ambitions, while challenging you to do great things with your life.
He is also a trustee for Big Orange Heart, a nonprofit providing mental health support in the WordPress community.
He is married to Lindsey Miller, who is founder of Content Journey, a content marketing agency helping businesses create SEO content for their websites. They have an adorable son named Caloway and a little sweetheart daughter named Lillian.
Linh Sasser, MCMHC
Linh Sasser, MCMHC, graduated from the University of Oklahoma in May 2022. She currently works in female diversion doing case management, while she studies for her licensure exams.
Linh received her Bachelor's from Oklahoma State University. She previously worked in nonprofits, the energy sector and higher education doing marketing and public relations.
Her favorite therapeutic approach is Internal Family Systems. She hopes to normalize mental health treatment and make it accessible for all.
Our Editorial Review Panel
---
Julie Gray, PsyD, LCSW
Dr. Julie Gray has served in the mental health field for over 20 years as an administrator and therapist, providing psychotherapy to children, adolescents, adults, couples and families in community and medical settings, schools, corrections and private practice. Julie treats a variety of psychological and emotional issues, specializing in trauma, depression, anxiety, adjustment/life transitions and addictions using Cognitive Behavioral Therapy, Mindfulness, Seeking Safety, Family Systems and EMDR.
Julie has a doctoral degree in Psychology, with a concentration in Marriage and Family Therapy, and a master's degree in Clinical Social Work from the Jane Addams School of Social Work in Chicago. She also holds a certificate in School Social Work and practices as Licensed Clinical Social Worker. Julie believes that every individual has the innate ability to heal themselves and considers herself a guide in that process. She strongly believes in the mind and body connection and is currently training to become a Bioenergetics Therapist.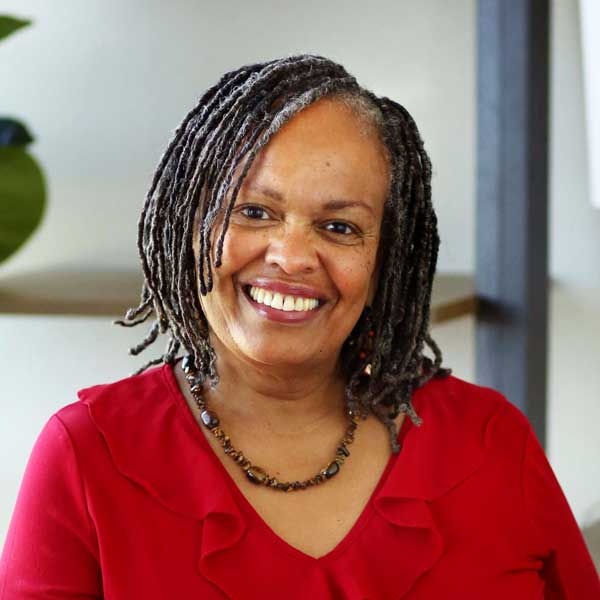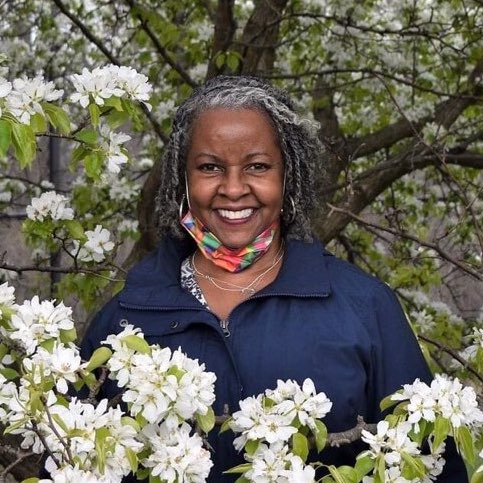 Sylvia Corcoran LCSW, MCEd
Sylvia is a Licensed Clinical Social Worker committed to providing competent, compassionate therapeutic services to those managing the challenges of life. She specializes in working with those living with depression, anxiety, issues related to spirituality, survivors of trauma, those in recovery (from racism and other forms of oppression). She enjoys working with older adults.
Sylvia views the therapy relationship as a partnership and supports individuals to rewrite their narrative and become their most authentic selves and live their best life. She has an interest in exploring how one's family of origin creates the template for other relationships. Her approach is not a "one therapy modality fits all". She views the therapy relationship as a partnership that supports individuals to rewrite their narrative and become their most authentic selves and live their best life.
Ikia K. Young, LPC-C, MHR, MBA
Ikia, while new to the world of therapy, has more than 20 years of knowledge and experience in the Corporate and Business arena. Now that she's a Licensed Professional Counselor (LPC) Candidate, Ikia is committed to using those life experiences and years of business knowledge to provide a safe, healthy, well-rounded and faith filled therapeutic experience for her clients. Ikia's experience includes working with Adults, Teens, Youths, Group Homes and Domestic Violence and Trafficking Shelters. Ikia has been asked to facilitate teaching to the public, in a school setting and also therapeutic groups for teens and domestic violence and abuse survivors as well.
Ikia has a Master's of Business Administration from Southern Nazarene University and a Clinical Masters of Human Relations (Mental Health) from The University of Oklahoma. Ikia is working towards full licensure with the State of Oklahoma as a Licensed Professional Counselor and as a member of the Association of Biblical Counselors, is working towards her Biblical Counseling Certification. Ikia enjoys walking alongside her clients as they find peace, understanding and safety in their lives. Her life and therapeutic motto is "Trust The Process" because the process can be just as important as the outcome.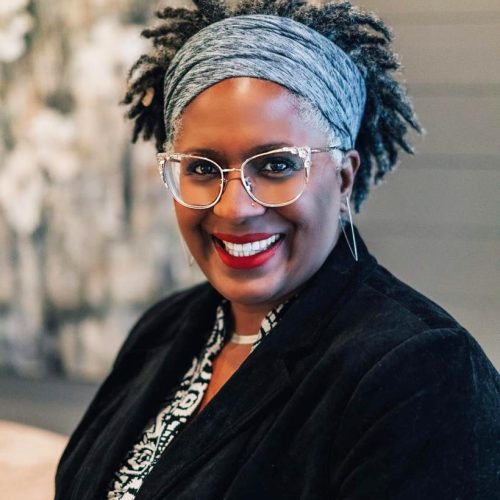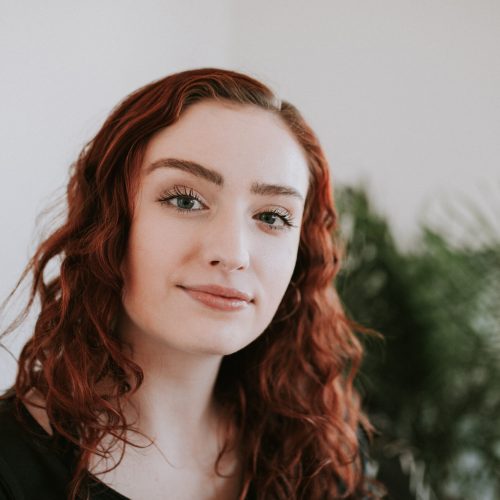 Hannah Van Horn
Hannah Van Horn, MCMHC, LPC-candidate, specializes in helping survivors of trauma navigate their healing journey. She is an advocate for making mental health accessible for all through written and digital content as well as face-to-face counseling services.
Prior to her counseling career, Hannah worked in nonprofits providing evidence-based sexual health education curricula including healthy relationships, consent and goal setting.
In her down time, Hannah enjoys napping, working on her house, and relaxes by tending to her plants and her rescue cats. Her favorite pastime is spending time with her niece and nephew.
Eugenia Fuenzalida, M.S., Ph.D.
Dr. Fuenzalida serves as the Director of the Behavioral Neuroscience and Performance Center (BNPC) and a Senior Fellow of the Center for Intelligence and National Security. She is also a faculty member in the Cellular and Behavioral Neurobiology Graduate Program and an Associate Professor of Psychology. Periodically, she also teaches courses for Human Relations (Clinical Mental Health Track), Organizational Dynamics, and Liberal Studies Graduate Programs.
As a multi-disciplinary scholar, Fuenzalida's research is interdisciplinary and combines the study of stress, resilience, individual differences, and cognition. For the last 25 years, her research team has focused on the study of individual differences and the emotional, psychological, and physical impact of stress. Specifically, her team has been interested in the identification of risk factors that enhance or degrade performance and recovery from physiological and psychological stressors. This innovative research has leveraged state-of-the-art computer-based technology for assessing neurocognitive performance. Fuenzalida has also studied the behavioral aspects of personality (traits with biological and perceptual bases) and individual differences and their mediating effects on performance in response to stress.
More recently, she and her students have focused on optimizing learning and resilience in children with intellectual and developmental disabilities. The results of their work have aided in developing a program proposal that fosters confidence and teaches problem-solving and decision-making strategies to support life-long learning, self-determination, social engagement, and independence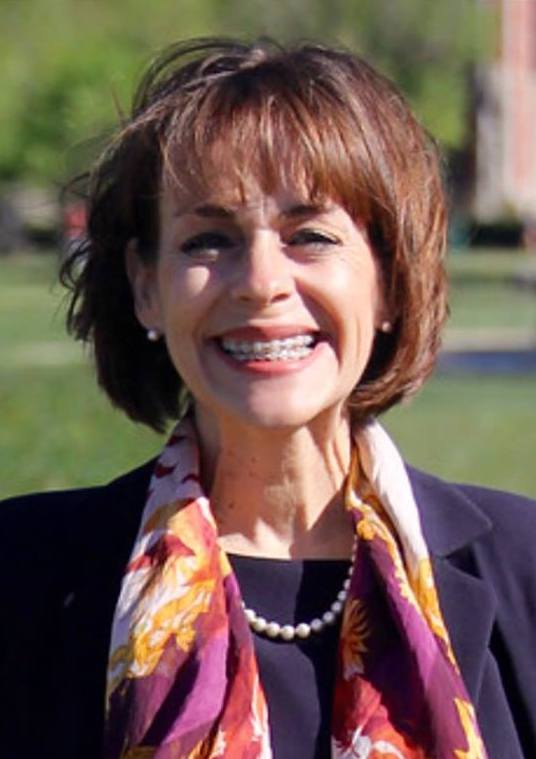 Our Review Process Panel
Quality and accurate content are our top priorities. Meet our review panel of experts that ensure the content published on this website is set with high standards of quality and scientific baked research to ensure accuracy.
Fact-Checking
All scientific research and data are fact-checked and referenced.
Refreshed and Updated
Content is reviewed and updated based on the latest scientific research and methods by subject matter experts.
Written and Reviewed by Medical Professionals
All content is written and reviewed by a medical professional before publishing.
Trustworthy
Our content is written with compassion to help you navigate and find a happier balanced life.