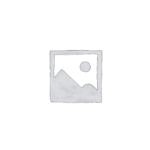 Your story matters. We all weave a narrative unique to ourselves and as a result, there is no "one size fits all" modality of counseling. Here at A. King Counseling and Consultation, your narrative is our focus. We strive to understand what drives you and what causes you to get stuck; to understand your individual highs and lows in order to make the most impactful change possible in your life.
As a therapist, I realize that I took an unconventional path to get to this place in my life where I might get to sit in front of you and help. My own shortcomings led me into this career field and I couldn't be more excited to help you with where you feel stuck.
I've been a therapist for about 6 years now and I hold a Masters in Counseling from Geneva. My faith informs my practice and my worldview and allows us to sit, to listen and to hear you as the client while seeking God's guidance throughout the counseling experience.
We seek to understand the whole person and focus on helping both individuals and couples manage their struggles. We specialize in managing anxiety and depression and use the comprehension of healthy boundaries to the end. And as a 20 yr veteran of the military myself, we specifically work with veterans issues.
Contact Details
Education:
Masters of counseling from Geneva College