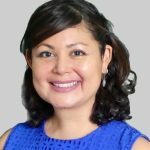 Hi, welcome; therapy is a journey of self-discovery. I work with individuals seeking an understanding of themselves and the world. As a therapist, I intend to provide a safe, nurturing space that allows you to share your narrative while collaborating on coping techniques that work for you. I use a holistic and culturally sensitive lens when listening to your story. In addition, I incorporate mind and bodywork. I provide short-term and long-term therapy.
My clients seek self-discovery and understanding of how to connect to the world.
Because I work collaboratively with you on developing self-awareness while providing a nurturing, supportive environment, my work has been particularly useful to people who have experienced childhood trauma, systemic social injustice, cultural differences, and intergenerational trauma. I work with individuals dealing with anxiety, self-esteem, sadness, major life transitions, and acculturation challenges that impact how they feel and connect to the world.
The intergenerational efforts and sacrifices needed to survive in this contemporary world often take a toll on our families and our nervous systems – possibly causing injury to our self-confidence or causing persistent feelings of dread and worry. For some of us, the impact of these harsh realities leaves us feeling dissatisfied about ourselves, our relationships, and our life circumstances. My job is to help your nervous system heal from these enduring burdens so that we can reduce persistent feelings of self-doubt, inadequacy, and dissatisfaction.
The beauty of this work is that it emboldens us to continue self-discovery every day – loosening habituated patterns of avoidance, self-doubt, fear, and self-sabotage.
Over time, a sense of internal relief ultimately promotes feelings of validation, acceptance, appreciation, empowerment, purpose, and love.
Contact Details
Practice Address:
446 South Marengo Ave Suite A
Pasadena, California 91101