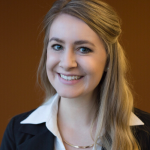 I am only offering telehealth (online video and audio) therapy.
As I feel called to compassionately serve others through therapy, I am eager to hear their story and spend time processing what that means to them. Everyone has their own unique situation and journey they have been on, and with that we can collaboratively find coping skills, practical goals, and help make sense of what they have been going through. Although being vulnerable in therapy may not always be easy, we can work at a comfortable pace in hopes of healing. Anyone who has the willingness and desire can benefit from therapy. It is my hope they may learn to increase self-awareness to live a better version of themselves.
Treatment will include research-based practices in order to develop measurable goals and outcomes. Over the past 7 years, I have provided services for a range of clients undergoing a variety symptoms and challenging life experiences. Common areas include anxiety, depression and trauma, as well as working particularly with women and young adult populations.
Although I am only offering online therapy (video and audio), I believe this is a beneficial opportunity for many if they have a safe, and familiar space to process emotions in the comfort of their own home. I would love for you to call me to discuss if telehealth is appropriate for you, and to also see how I may best help. I offer a free 15 minute consultation phone call to determine how we may work together in this collaborative process. Although I do not accept insurance, I can provide you with a superbill to submit to your insurance if your plan includes out of network benefits/partial reimbursements. A Good Faith Estimate is provided. Please note I am unable to prescribe medication, as I do not have a medical degree. However, in addition to providing psychotherapy services, I can consult with your prescribing medical doctor to appropriately collaborate on best treatment practices.
Contact Details
Practice Address:
PO Box 96
Manchester, Pennsylvania 17345