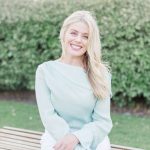 A specialized focus on women's mental health: Managing anxiety, increasing self-confidence and reconnection with self, and healing from infidelity, divorce, or unhealthy relationships. Find your inner peace and self-confidence. Please visit my website to learn more about how to get started!
Do you struggle with self-doubt or people-pleasing? Feel anxiety from trying to be or make life "perfect" (also known as perfectionism/high achieving) which then comprises your inner peace? Are you overly critical of yourself or struggle with negative self-talk? Different experiences in life (unhealthy relationships, difficult family dynamics, &/or feeling an internal pressure to prove yourself) can all create a cycle of anxious thoughts or uncertainty of self. Finding inner peace IS possible. I have catered my practice to helping women increase self-confidence, manage anxiety, and reconnect with & nurture yourself on a core level. Using a holistic, solution-focused, & down to earth therapeutic approach that is trauma informed—I take into consideration mind, body, & spirit to help you understand where anxiety and low self-confidence may be coming from. My hope is to provide each client I meet with helpful tools you can use to change defeated thoughts, manage anxiety, & feel more peace.
Get your journey started! Life can be trying with the many stressful events that can arise and even the pressures we place on ourselves. I want you to feel both supported AND empowered to practice self-compassion, feel a sense of clarity, and live life well. Please email or visit my website to learn more. I look forward to meeting with you!
Contact Details
Practice Address:
Humanitas Counseling and Consulting
Malibu, California 90265
License:
California Licensed Professional Clinical Counselor / 14053
Education:
University of West Florida