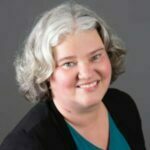 You know yourself better than anyone else. My role is to help you guide your own treatment and find the right path for you. I will honor your experience as we work together toward achieving your goals.
Art Therapy can be a way of processing emotions and learning more about yourself. By taking a step back and looking with the therapist at what you have created, you may find ways of working through challenges that you had not considered before.
Take Action Art Therapy LLC offers affordable o
I have helped clients become more insightful and resilient. My professional experience serves as a powerful guide to enable clients who have symptoms of depression, anxiety and trauma to improve their mood, manage troubling thoughts and enjoy more satisfying relationships.
I use an integrated approach combining Art Therapy, CBT, mindfulness, and DBT strategies.  I am also trained in treating trauma.
You do not need any art experience to participate in art therapy.
Contact Details
Practice Address:
229 Bacon Pond Rd
Unit 154
Woodbury, Connecticut 6798