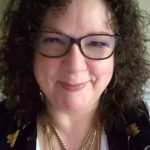 Counselor, North Carolina
How can I help you? You didn't find me by accident. There is something going on in your life and you need help navigating through it. Asking for help is not always easy but it can be extremely rewarding. I have worked with clients from various cultures, ages, races, and religions to accomplish their goals. I can help you!
My counseling style is pretty laid back. I have been described as supportive, caring, challenging, and compassionate, with a pretty good sense of humor. I like to focus on identifying your strengths and helping you to maximize them to overcome your obstacles. I'm here to help you sort through the things that are difficult right now, and equip you with effective tools to help you handle tomorrow's challenges as well.
Our work together will be based on your needs and my ability to help you meet them. I offer honest human fellowship, in agreement with you to discover together the best therapy and strategy for your healing, growth, and change. I will work with you to sustain good emotional, mental, and physical health.
I provide a safe place for you to be honest without judgment and heard without disdain. I am here not to tell you what to do but to help you find your strength, and use it to change your reality.
Contact Details
Practice Address:
Winston Salem, North Carolina