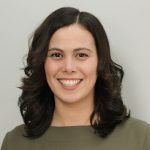 Jennifer Denholm is a licensed clinical social worker and psychotherapist who specializes in individual and couples therapy. She uses an eclectic approach with expertise in psychodynamic psychotherapy, cognitive behavioral therapy (CBT), Gottman Methods Couples Therapy and family therapy.
I believe that change happens within the context of a safe, trusting therapeutic relationship. Whether you're struggling with relationships, managing worries or navigating a life transition, therapy can help. I work to create a supportive, collaborative space to empower my clients to create positive change in their lives.
I have expertise in individual, family and couples therapy, including cognitive behavioral therapy (CBT), psychodynamic psychotherapy and Gottman Method couples therapy.
I will work at your pace, meeting you wherever you are in your process. We will work together to help you take positive steps toward lasting change. For more information, please visit my website at www.jenniferdenholm.com.
Contact Details
Practice Address:
Narberth, Pennsylvania 19072