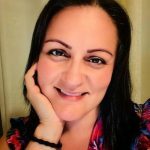 Counselor and Psychotherapist
Hablamos español / Do you want to be understood and understand yourself? Do you want to be heard or for someone to be empathetic to your situation and feelings? Do you want to learn how to manage your emotions and cope with daily life, family, relationships, work, kids, school, current issues, past issues, future issues, and such? We are here to guide you through your process as you find the peace and the strength to move forward certain that you have what it takes to make your life amazing!
You do not need to pinpoint the issues before reaching out to us. We use a person-centered, approach to help you gain insights about the underlying patterns of your difficulties. We begin where you are and individualize the treatment approach to your unique and special needs.
I was always told I was "good with people", but it was not until I noticed others would be drawn to tell me their experiences that I knew I had a true calling. I followed my heart and my passion of service to learn how to help others surf through life's ups and downs, and that is a decision I have not regretted it. I am in the process of obtaining my PHD.
Contact Details
Practice Address:
Adna and Seattle, Washington 7013
License:
Licensed Profesional Counselor