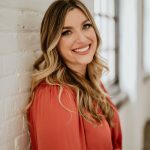 I work with adolescents, emerging adults, and ambitious young professionals struggling to find a way to cope with anxiety, depression, life transitions, and the daily stressors of life. Together, we create a resilient life. My private practice Resilient Wellness offers telehealth counseling with flexible scheduling options. You can schedule an appointment or free 15-minute consultation at ResilientWellnessOhio.com.
Clients come to me looking for a therapist who recognizes intimidation in asking for help because therapy should be a place where you feel seen and understood. Sessions with me are structured with resources and support. Together, we create resilience. And we always go at your pace, never pushing to a place you don't feel ready to be.
As an experienced independently licensed therapist, I believe in an evidence-based treatment approach. You don't have to continue to feel you lost yourself, and you don't have to do it alone. Call me today for an appointment or schedule a free 15-minute consultation on my website. I respond to all inquiries within 24 hours. I can't wait to hear from you!
Contact Details
Practice Address:
Resilient Wellness 34679 Vine Street
Eastlake, Ohio 44095
Education:
Masters in Clinical Mental Health Counseling