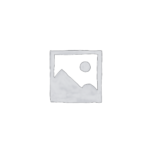 Counselor and Psychotherapist
Embodied Wellness Center is an integrative healthcare practice providing a combination of traditional talk therapy and customized mind-body practices to help you live a healthier and happier life.
I am a Licensed Clinical Professional Counselor, Registered Yoga Teacher, and Trauma-Informed Yoga Teacher experienced in working with diverse populations of various ages, cultures, and backgrounds. I utilize a holistic approach that incorporates mindfulness, yoga therapy, and tools from Cognitive Behavioral Therapy (CBT), psychodynamic therapy, and Dialectical Behavior Therapy (DBT). I believe that everyone can benefit from therapy in some way, and we shouldn't wait until things become unmanageable to get support. I believe that the most effective approach to therapy is a combination of processing and skill-building.
We will seek to understand past and present difficulties as well as the thoughts, feelings, behaviors, relationships, and lifestyle factors contributing to these difficulties while also providing you with the skills to implement new tools that will help you navigate your day-to-day life in a way that promotes wellbeing.
I'm a therapist who likes to be direct with my clients. I want you to feel confident leaving our sessions with the tools you need to implement change in your day-to-day life.
Contact Details
Practice Address:
2506 N. Clark St.
#171
Lisle, Illinois 60612