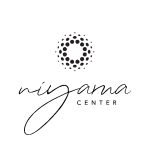 Psychotherapist, Michigan
Welcome to Niyama Center!
We specialize in working with both men & woman dealing with trauma, anxiety, depression, relationship issues, grief, and codependency. We work with couples, teens & families as well. We are trained in Cognitive Behavioral Therapy (CBT), Eye Movement Desensitization and Reprocessing (EMDR), Somatic Therapies, Internal Family Systems (IFS), Dialectical Behavioral Therapy, and Mindfulness.
We can connect you to the right therapist to help you get to the root of your issues, teach you skills, and help you heal. It's time to try an integrative holistic approach to therapy to enhance your overall well-being.
Contact Details
Practice Address:
28475 Southfield Road
1320 N Campbell Road, Royal Oak, MI 48067
Southfield, Michigan 48076
Professional Overview
Treatment Therapies:
Acceptance and Commitment (ACT)
Cognitive Behavioral Therapy (CBT)
Cognitive Processing Therapy (CPT)
Dialectical Behavior Therapy (DBT)
Energy Psychology
Eye Movement Desensitization and Reprocessing (EMDR)
Internal Family Systems (IFS)
Mindfulness-Based Cognitive Therapy (MBCT)
Solution-Focused Brief Therapy (SFBT)
Trauma-Focused Cognitive Behavioral Therapy (TF-CBT)