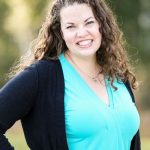 "There is no greater agony than bearing an untold story inside you." –Maya Angelou
I believe that no matter how challenging things are right now, you have the capacity to heal and reach your fullest potential. You may feel like this is impossible for you or that you are broken, but I believe in you. Therapy can seem very daunting and scary at times, but I am passionate about helping you find healing within a safe and comfortable space. Often, we are our own worst critic, and we judge ourselves while rarely appreciating the beauty within us. It is through self-empowerment and your own strength that together we can discover your best self.
I have worked with clients who have experienced trauma, grief, abuse, relationship issues, and other concerns. I enjoy working with any client regardless of their background or identity and have been working in similar fields for about eight years. I often utilize nontraditional modalities that are research-based in order to meet therapeutic goals faster.
One of my favorite quotes is from Maya Angelou, "there is no greater agony than bearing an untold story inside you." Relief from this hurt is my wish for you. Your story is worth being told and when you're ready, I am ready to hear it.
Contact Details
Practice Address:
30725 US Highway 19 North
Suite 412
Palm Harbor, Florida 34684
License:
Registered Mental Health Counselor Intern
Education:
Master of Science in Clinical Mental Health