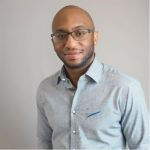 In therapy we may tackle tough issues; let's bring some laughter & realness to the therapy space!
I work with individuals and couples who are seeking guidance through their unique journeys. Together, we'll take a holistic approach towards your individual needs, goals and strengths. I offer a safe & supportive space to explore the sources of your stress & trauma, develop coping & relaxation techniques.
In sessions, I may use pop culture, music or books as we work to process your experiences, build resilience, reduce stressors & anxiety while navigating the pressures you're facing.
My hope for all clients is that you reclaim a sense of safety & empowerment over your life while creating balance, tranquility & control.