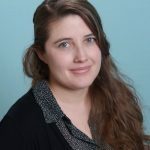 Psychotherapist and Therapist
Chelsea utilizes evidenced based practices to teach clients the skills to more fully engage in their life.  As part of this, Chelsea works with clients to balance acceptance and change.  Balancing acceptance and change assists clients to navigate facts of their lives while working to problem solve areas where change is desired.  As part of this, there is a focus on becoming more skillful in emotion regulation, interpersonal and intrapersonal arenas, accepting and tolerating distress.
Chelsea has expertise training in Dialectical Behavior Therapy, Radically Open Dialectical Behavior Therapy, and Trauma Focused Cognitive Behavioral Therapy.  She uses skills based approaches and when desired encourages utilizing creative means as a tool in therapy.
Contact Details
Practice Address:
California
Los Angeles, California
License:
Licensed Marriage and Family Therapist, Certified Addiction Treatment Counselor
Education:
Masters in Clinical Psychology