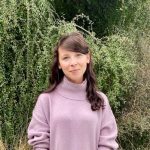 Breanna is a Licensed Marriage and Family Therapist who enjoys supporting those through an attachment and trauma-informed lens. Providing support and creating safety for individuals in their healing journey, and support and knowledge for parents in navigating the demands of care.
In my practice I work with adults seeking healing and change in their lives.
There can be many things that can bring a dissatisfaction and disconnect in our world, and some topics within therapy may include:
• Anxiety and Depression
• Trauma (Complex and Childhood)
• Life Transitions
• Relationship with Food/Body Image
• Relationships and Family Dynamics
• Grief
• Low Self Esteem
• Topics of Identity and Sexuality
• Parenting Support (Biological, Foster Care, and Adoption)
Perhaps you are someone who never feels like you are good enough, has difficulty setting boundaries, or feels lost or stuck right now. There might be dynamics from childhood that you're curious about and how they may be impacting you today. No matter the case, everyone deserves a sense of safety, to feel loved, and to live a life of thriving. In safely exploring some of these areas, together we can work in moving you towards a more fulfilled life.
The healing process isn't one that's usually easy or linear by any means. I bring guidance around discovering the strengths that are already within you and exploring methods that support where you're at in your journey. In tending to some of these wounds and even earlier life experiences, greater healing and understanding can be gained. The ability to truly embody love and compassion for yourself becomes possible.
Please visit my website at breannapetertherapy.com
Contact Details
Practice Address:
Seattle
Gillette, Wyoming 98107
License:
Licensed Marriage and Family Therapist