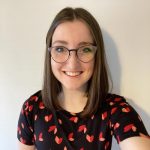 Asking for help can be life changing. As your therapist, I will help you navigate the circumstances that are preventing you from being your best self. We will work as a team to develop life strategies that work best for you. I offer online, video therapy via a HIPAA compliant platform. If you think we may be a good fit please contact me by phone or email.
Do you struggle throughout your day with feelings of being overwhelmed, irritable, or sad? Do you spend your day worrying and despite knowing that you're doing and trying your best, still feel like it's not enough? Together, we will work on strategies that allow you to address the root causes of your difficulties. We will collaborate to find healthy ways to perceive yourself and strengthen the relationships around you. You are the expert of your own life experience. As a team we will challenge thinking patterns and change behaviors, ultimately helping you gain the confidence to make decisions and the courage to make change.
A major area of focus within work consists of working with folks who are struggling with various forms of complex trauma, such as physical and sexual abuse, depression, substance use and anxiety; however there are other needs that we may address together. I have experience working with individuals, couples and families with a variety of needs.
Contact Details
Practice Address:
Balance Life Mental Health Counseling
Utica, New York 13502
License:
Licensed Mental Health Counselor