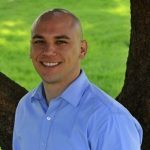 Psychotherapist and Therapist
My name is Barek Sharif. And it is an absolute pleasure to meet you! As a Licensed Marriage and Family Therapist I have worked with individuals, couples, and families to develop healthy and lasting relationships. Whether you are struggling with depression, anxiety, communication, unconventional life circumstances, or what words cannot describe – I am here to support you. Our sessions are about you deepening and rediscovering compassion and improving the ways you view the world around you.
Relationships are oftentimes the source of our pain. More often our relational pain comes from unhealthy interactions with ourselves. The catch?…Relationships are also the source of our healing. I assist my clients to develop a meaningful therapeutic relationship that fosters healing.
I'm not a mystic and I'm not a spiritual guru. Over the course of my career I have discovered that the language and communication we use with ourselves and others is often filled with negativity. That negativity grows just like any organism that is fed. We starve the negative dialogue and replace it with positive and adaptive language. Simple enough, right? The complexity of this is that our negativity develops over months, years, and decades. The shift from negative to positive takes place over the conversations and dialogues in our sessions. And little by little clients begin to see their personal and relational transformations.
I'd be happy to schedule a session with you and begin the process of transformation – at your pace. We can schedule an in-person session or telehealth session at your convenience. Please also feel free to reach out via email or phone with any questions that you might have. I very much look forward to be part of your journey!
Contact Details
Practice Address:
26010 Acero
Mission Viejo, California 92691
License:
Licensed Marriage and Family Therapist