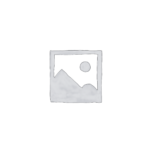 Hey! My goal as your therapist is to support and empower you to focus on your strengths in order to become the best version of yourself possible. I help my clients cope with the psychological and emotional difficulties that underlie our unhealthy thoughts and behaviors. I am multi-culturally trained to work with people from diverse backgrounds. I ensure that regardless of sex, race, orientation, each client is treated equally and with respect in a safe, welcoming environment. My therapy style is
I have experience working with children, teens and adults. I specialize in treating depression, anxiety, ADHD, trauma/PTSD, relationship issues, work-related stress, and life transitions. I utilize evidence-based methods such as CBT, Person-Centered, and mindfulness-based solutions.
My therapeutic approach is individualized for each client, based on your specific needs.I look forward to getting to know you and supporting you throughout your process.