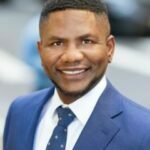 I offer a safe, emotionally warm and supportive space for individuals and couples to explore personal issues, and recognize problematic patterns. As a depth oriented psychotherapist and life coach, my goal is to partner with you to formulate new options and solutions to help you meet your personal goals.
I have a broad educational and professional background in clinical social work, depth psychology, cognitive and behavioral science, and soulful healing, all of which inform my approach to counseling and coaching. I employ a unique style in working with the LGBTQ community, multicultural populations, African-Africans and peoples of Africanist ancestry in the diaspora. I also help people to navigate academic challenges, and those seeking personal and professional success.
My treatment approach is personalized, collaborative, non-judgmental and empathetic.
Depending on your need, I may utilize CBT, mindfulness based therapies, acceptance and affirmative therapy, personal authorship, along with psychodynamic, Jungian depth psychotherapy and archetypal psychotherapy treatment modalities to assist in achieving your therapeutic and personal development goals.
Contact Details
Practice Address:
19 W 34TH STREET
Suite 916
10016
Education:
Stony Brook University + New York University