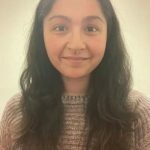 Social Worker and Therapist
Hello and Welcome. Our agency offers affordable, low-cost, telehealth/online therapy.
My name is Alexandria but you can call me Lexi. I specialize in working with trauma, depression, anxiety, stress, and psychosis. I work with adolescents and young adults.
My goal during a therapeutic process is to create a safe and supportive environment that empowers you to create the change and growth you desire. I believe that developing strong rapport is key to the therapeutic relationship and tend to gravitate towards using a person-centered, strength-based approach. However, as an eclectic therapist I utilize interventions stemming from a variety of evidence-based therapies to help you meet your goals, overcome challenges, and gain relief.
Here's a little about my background: I've been working in the mental health field for six years. I received a Bachelor's degree from Virginia Commonwealth University in Psychology, a Masters degree in Professional Counseling from Liberty University, and a Graduate Certificate in Military Resiliency from Liberty University.
I am dual licensed as a Marriage & Family Therapist and Professional Clinical Counselor in California and am a Certified Clinical Trauma Professional.
I'm excited to work collaboratively with you to become the version of yourself you most desire to be
Contact Details
Practice Address:
9431 Haven Avenue
Suite 100
Rancho Cucamonga, California 91730