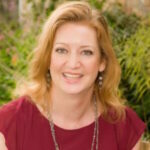 "You aren't good enough" or, at least, that is what you've convinced yourself. This pain is only temporary, freedom is around the corner.
You are an expert on your situation. You understand it better than anyone because you are always in it, but when is the last time you stepped away to look at it from a new perspective. It may seem impossible, but it's not. My approach is focused on helping you feel that you are whole, capable, enough, and doing your best – because you are.
Maybe, you jus
You should be doing more. Right? You probably hear that sentence in your head a few times a day. If we took a peak in your head, we would see hundreds of hurtful, devaluing statements swimming around, waiting for the moment to strike. My practice helps people like that.
We know that you aren't alone in what you feel and we understand that, from where you stand, there is no way forward, but there is. At Eddins Counseling Group, we are in the business of helping people really live their lives.
We understand that this will be hard for you, but there will be support every single step of the way. This path is not one you will have to take alone.
Professional Overview
Treatment Therapies:
Accelerated Experiential Dynamic Psychotherapy (AEDP)
Acceptance and Commitment (ACT)
Compassion Focused
Dialectical Behavior Therapy (DBT)
Discernment Counseling
Emotionally Focused Therapy (EFT)
Experiential Therapy
Exposure and Response Prevention Therapy
Eye Movement Desensitization and Reprocessing (EMDR)
Family Systems Therapy