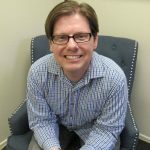 Psychotherapist and Social Worker
I'm an EMDR therapist who helps clients eliminate self-doubt and self-sabotaging behaviors through intensive EMDR treatment online.
My name is Michael Sean Greener, and I'm an EMDR Therapist in Los Angeles that helps individuals through online therapy in California. I help people whose anxiety and low self-esteem are getting in their way by showing up in parts of their lives where it has no business being. I often see individuals who have either had a less-than-stellar experience with therapy in the past or are looking for more focused and intensive care. Many of my clients are looking to accelerate progress with EMDR intensives, where they can access several hours of therapy in a short period of time.
Contact Details
Practice Address:
Los Angeles, California 90089