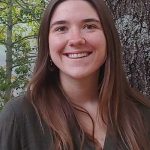 Psychotherapist, North Carolina
Hi, I'm Emily. I specialize in trauma treatment and primarily see emerging adult and adult clients who are wounded by adverse childhood experiences. My clients often find me when they feel that they've exhausted all other options, or have taken plain old "talk therapy" as far as they can take it.
In my work with clients, I understand that in order for us you to get the results and the lasting healing that you're looking for, the first and most important step is a secure and trusting relationship with me. So, this is where we begin. In building this relationship together, we tackle some immediate challenges that are a hindrance to your life. We explore past and present relationship patterns to help you connect some dots about how you got to where you are now. I believe that we're all self healers, so this initial time period is all about drawing out those healing qualities within you and helping you to identify them so that you can use them.
Over some time, and just how much time is unique to the individual, you may start feeling ready to take some deeper dives. This is often where we begin processes like brainspotting, guided imagery, Internal Family Systems techniques, and more. We begin the journey of meaning-making and together answer the invitation to reprocess your pain points and have corrective experiences that may change the impact of your past forever.
You don't have to walk this journey alone, and you're more capable of stepping into your power than you realize. Whether it's about finding it again or finding it for the first time, you can choose to take that step today.
Contact Details
Practice Address:
1039 Golf Course Road
Old Fort, North Carolina 28762