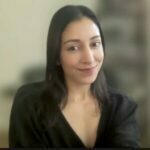 I am a licensed clinical psychologist (CA PSY 31326) with experience in a variety of settings including community mental health, university counseling and hospital inpatient, outpatient and Palliative Care.
I completed my clinical training at Johns Hopkins University Counseling Center and Princeton University's Counseling and Psychological Services. Along with my private practice, I am a staff psychologist and clinical supervisor at UCLA's Counseling and Psychological Services (CAPS). I am al
I practice from a feminist, multicultural and relational lens and consider myself to be an advocate for systemic change and liberation of all oppressed people.  I aspire to continue my advocacy of the BIPOC, APIDA and LGBTQ+ communities.
Contact Details
Practice Address:
Westwood Plaza
North Carolina
Education:
Doctorate in Clinical Psychology