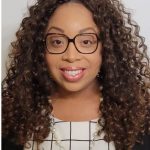 Social Worker, California
Hello and Welcome. Our agency offers affordable, low-cost, telehealth/online therapy. I believe that emotional well-being is just as important as the air we all breathe.
Both nurturing yet direct, Ranique teaches her clients practical tools that lead to their empowerment, growth, and healing. By creating a safe, open, and secure space, clients can sort out their vulnerabilities and move toward their desired outcomes, goals, and desires. Ranique is passionate about providing mental health services that are tailored to individuals' preferences and personal needs. Ranique believes that emotional well-being is just as important as the air we all breathe.
Ranique has been working in the mental health field for over 10 years and has extensive experience working with adults, children, and families. She specializes in providing effective therapy for trauma, depression, anxiety, as well as grief and loss. She also works with military veterans and their families. Ranique works from a cognitive behavioral, strength-based approach that is mindful of how culture and ethnicity play a major role in the lives of her clients. Ranique employs a diverse, tailored therapeutic approach with interventions from Cognitive Behavioral Therapy (CBT), Dialectical Behavior Therapy (DBT), Art therapy, Solution Focused Therapy, Play Therapy, and Trauma-Informed Care.
Ranique received her Master's degree in Counseling from Texas A&M- Central Texas with a concentration in Marriage & Family Therapy and a Master's in Forensic Psychology from Argosy University. Ranique is an Associate Marriage and Family Therapist in the state of California.
In her free time, Ranique loves to spend time with her family and friends, cook, try new foods and crafts.
Contact Details
Practice Address:
4100 W Alameda Ave
Suite 300
Burbank, California 91505