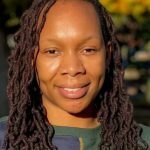 Social Worker and Therapist
Hello and Welcome. Our agency offers affordable, low-cost, telehealth/online therapy. My purpose in life has been to heal myself so that I can assist others who seek to do the same.
Hey I'm Ace and I'm glad you're here.
Life isn't always easy and sometimes we find ourselves feeling lonely, confused, and unsure about the future. Dealing with feelings and balancing the pressures of life can be overwhelming at times, but if you are reading this, you are taking a step toward relief. Breath. You've arrived at a safe space where you are free to come as you are. As your therapist, my purpose is to support your journey toward mental wellness. Together we will explore, process, and dive into the challenges of your life to overcome obstacles that stand in your way.
As for me, I'm a first-generation Nigerian-American, queer, woman, born and raised in Northern California. I studied Women's and Gender Studies at Sacramento State and earned my Masters of Social Work at California State University, San Bernardino. I'm currently pursuing my doctorate in Clinical Psychology at Fielding Graduate University. I love traveling, reading, listening to music, and relaxing in front of the water as often as I can.
My personal experiences, cultural identities, and professional background have guided my own journey, and have equipped me with the ability to support yours, especially if you have concerns regarding:
Sexuality · Gender Expression · Relationships (platonic, romantic, and non-monogamous)
· Family Dynamics · Trauma (personal and intergenerational) · Cultural Influences (ethnic/racial issues, immigration, first-generation American status, transracial adoption, privilege/oppression) · Academics/Career · Substance-use · Eating/Weight · Grief Loss · Dying · Overall self-discovery
You are a unique person with personal experiences that make you who you are, so my therapeutic approach prioritizes acceptance, non-judgment, and growth by drawing from psychodynamic therapy and other evidenced-based practices with holistic/alternative frameworks.
I can't wait to get to know you and see where you'll go on your journey!
Contact Details
Practice Address:
4100 W Alameda Ave
Suite 300
Burbank, California 91505