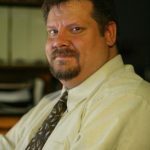 Psychiatrist and Psychotherapist
I am accepting new patients and I accept most insurance plans.
I specialize in mood and anxiety disorders including unipolar and bipolar depression, generalized anxiety disorders, PTSD, OCD, and substance use disorders.
I work through the Grow Therapy network at growtherapy.com. I am licensed in Illinois and I am x-waivered to prescribe suboxone. I welcome clients who identify as LGBTQIA+ as well as those who enjoy alternative lifestyles including (but certainly not limited to) BDSM, kink, polyamory, swingers, etc. I am licensed to prescribe all medications schedule ll through V. I also can provide psychoeducation and counseling as needed. Please go to the growtherapy website to schedule an appointment.
Thanks and I look forward to working with you.
Contact Details
License:
PMHNP, APRN, RN, CNL, EMT-B