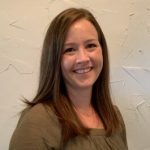 Riverstone Counseling PLLC is a private practice located in North Dallas.
Maybe you are struggling with feelings of sadness, anxiety, anger, confusion or grief.. or perhaps you experienced a recent or past loss or trauma that you just can't seem to recover from. I would be honored to help you navigate through it while helping you to gain skills, awareness, empowerment, and a sense of safety. I specialize in grief and loss (including major life transitions), trauma, and women's issues, and have experience working with a wide range of mental health issues.
I believe that a safe, accepting, and non-judgmental environment is key to lasting change. Therefore, I strive to meet my clients where they are, and with the compassion and empathic understanding they deserve. As a trauma-informed therapist, I use a variety of techniques, ranging from cognitive to experiential, to meet my clients' individual needs.
I look forward to joining with you as you embark on this journey of growth and change!
Contact Details
Practice Address:
Dallas
Arthur City and Chicago, Illinois
License:
Licensed Professional Counselor