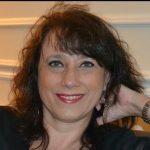 I am Licensed Marriage & Family Therapist, in NJ & CA. Bilingual in Spanish/English. I started my clinical practice as Psychologist in Argentina in 1995.
My view of therapy not only involves discussing difficult aspects of your life, like marital struggles, feeling sad and lonely. It is also a journey that involves growth & healing, through sustained self-exploration of life experiences that are impacting your lifestyle now. I believe that therapy is about understanding yourself, others and learning effective ways to solve personal and interpersonal problems to tolerate and reduce stress in order to live a more rewarding life.
Therapy can help you navigate smoothly periods in life that brings many changes, like entering "middle-age", getting married, becoming a parent, leaving home, changing/losing your job; becoming ill, disabled; being bereaved; moving, retiring. It is common that during those times, people can start evaluating their lives finding these periods difficult to adjust.
I work with individuals of all races, cultures and orientations. I also provide psychological assessments/evaluations relevant to immigration cases, i.e. asylum cases, extreme hardship waivers, U & T visas and VAWA cases.
Contact Details
Practice Address:
Houston Heights, Texas 7081
License:
Licensed Marriage and Family Therapist (LMFT)
Education:
California School of Professional Psychology. Alliant International University. San Diego. California