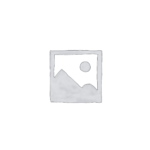 Certified Nurse Practitioner board certified in psychiatry and addictions. Solo practitioner with over two decades of experience. My client base is patients 17 years of age and upwards. I find that treating people  and being part of their life's journey is the greatest experience I have ever had. It is a privilege to be invited into their inner most thoughts.
For decades  treating people with addictions and or mood disorders  has been my area of expertise. The combination of medications and the
The greatest gift we can give to anyone is time and the ability to listen and hear their story. Everyone wants to be heard and that is what happens in therapy. My schedule is flexible and offers emergency and or weekend appointments are available. If addiction is your concern , I offer medically assisted treatment for withdrawal as well as  medication to assist in recovery so you can be free  from the cycle of addiction.
No problem is insurmountable and a life worth living can be yours through therapy.Join me and let 's take your life journey together.
Contact Details
Education:
Graduate degree in Health Care Administration and graduate degree in nursing from College of Norte DAme and University of Missouri.