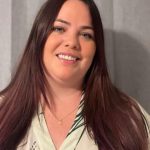 Social Worker, California
Hello and Welcome. Our agency offers affordable, low-cost, telehealth/online therapy. My specialty is marriage, couples, and family counseling
Hello there and welcome! You have already begun a courageous step in your journey by seeking out counseling services. My name is Sarah and I am passionate to help individuals find their inner strengths as well as find ways to protect their inner peace. I have experience in working with a wide variety of ages ranging from eighteen to seventy-five. I have learned over the years as a training professional that mental health has no bias aganist: age, sex, gender, race, ethnicity, sexuality, and religion. Therefore, I am devoted to helping individuals create a path of hope, success, love, and growth.
My speciality is marriage, couples, and family counseling. When asked by others why I specifically chose this direction, I simply stated 'because in one way or another we all yearn for a relationship.' We seek relationships with others whether it be through friendship, romance, co-workers, family, within ourselves, or just a smile from a stranger walking down the street. I have found that if I can help facilitate mending a broken relationship, ending one peacefully, or working on strengthening the relationship in oneself, that is the greatest reward of all. I also have experience working with clients with anxiety, trauma, depression, psychosis, and post-traumatic stress disorder.
My therapeutic approach consists of Solution-Focused Therapy (SFT), Cognitive Behavioral Therapy (CBT), Person Centered Therapy, Mindfulness, Family Systems, and Rapid Resolution Therapy. It is also important to build a trusting therapeutic relationship that consists of empathy, a non-judgemental atmosphere, and a supportive space. By utilizing several different techniques it allows the capacity for each client to have their own individual needs met.
My background in the mental health field consists of obtaining my associates of arts in psychology from Citrus College, where I then went to Cal State Long Beach to obtain my Bachelors. From there I further pursued my masters of marriage, couples, and family counseling from Walden University. Since obtaining my masters, I have experience in private practice as well as a mental health hospital.
I look forward to helping you find your inner strengths, peace, and balance.
Contact Details
Practice Address:
4100 W Alameda Ave
Suite 300
Burbank, California 91505