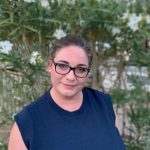 Social Worker, California
Venessa believes that we all have a unique and gifted and with the right support and help we become our best and highest self.
Venessa provides supportive and restorative therapy for those impacted by grief and loss, stress, anxiety, depression, fear of the future or unknown, as well as sadness, regret, guilt and/or shame. She also supports individuals who want to work on their own personal growth including self-esteem, self-confidence, identity appreciation, life choices, and life transitions.
Venessa utilizes a multi-theoretical approach to therapy to meet the unique needs of her clients. She utilizes narrative, cognitive-behavioral, strength-based, empowerment, person-centered, and mindfulness-based therapies.
Venessa Ramirez earned her degree in Human Services and Community Health at New Mexico State University. She furthered her education by obtaining a degree in Mass Communication and Media Studies from Arizona State University. She also has earned her Master of Social Work at Arizona State University.
Contact Details
Practice Address:
9431 Haven Avenue
Suite 100
Rancho Cucamonga, California 91730