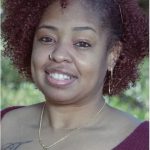 Social Worker, California
Hello and Welcome. Our agency offers affordable, low-cost, telehealth/online therapy.
It will be my pleasure to serve you to promote your growth along this journey.
I believe that we grow through our experiences in life. Our challenges and the struggles we are faced with give us strength, endurance, character, and most importantly, build our state of resiliency. My goal as a therapist is to create a trusting therapeutic environment to serve my clients as they grow along their journey.
My passion is working with children, adolescents, and young adults. I specialize in working with individuals who are dealing with anxiety, depression, stress, and behavioral challenges. While utilizing therapeutic approaches such as: Strength-based, Solution Focused, Cognitive Behavioral Therapy, Motivational Interviewing, and a Humanistic Approach my goal is to make sure that my treatment is not a "cookie-cutter" experience but specifically caters to each individual's need.A little about me: I obtained my Bachelor of Arts degree in Human Services from California State University of Fullerton and my Master of Science in Social Work from California State University of Long Beach. I have experience working in inpatient, crisis, outpatient settings, school districts, as well as short-term residential treatment programs. I am an Associate Clinical Social Worker and I also oversee and supervise Social Work Interns.
When I am not working, I enjoy spending time with my family, watching thriller movies, reading, and being the #1 cheerleader to my kids.
Contact Details
Practice Address:
4100 W Alameda Ave
Suite 300
Burbank, California 91505