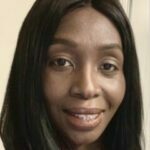 Osakpolo Uwoghiren is a board-certified Psychiatric-Mental Health Nurse Practitioner trained to provide a wide range of mental health services to patients and families. She has worked with a diverse population of clients throughout her years of clinical experience in inpatient psychiatric settings, outpatient psychiatric settings, correctional settings, and psychiatric emergency rooms.
Life can be very challenging with daily stressors. Are you struggling with depression, anxiety, and trauma? Things may feel exhausting, fear, and uncertainty which prevent you from enjoying fulfilling life. When these feelings become overwhelming, it prevents you from living a quality life. Don't suffer alone. Let us help you. Call us today. Our providers are well trained and certified in mental health.
Our goals are to provide individualized, evidence-based, and compassionate care to improve mental health. Your voice and concerns are vital in treatment plans. Objectives are to make you comfortable, help with treatment plans, create a safe and caring non-judgmental environment to meet your needs.
Contact Details
Practice Address:
300 Lenora Street
Seattle, Washington