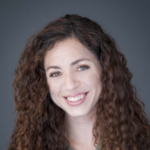 I weave Mindfulness, Somatic Experiencing, and EMDR to help process trauma, develop embodiment, and strengthen your relationship with yourself and others. My approach to therapy includes and necessitates curiosity, collaboration, trust, and strength in the therapeutic relationship.
I enjoy working with clients who are looking to break free of old patterns that are no longer working for them. I approach therapy as a joint effort in creating and building new and different ways of being that are supportive to the individual and promote positive change in relationships with the self, others, and the environment. I work to support my clients in getting to know themselves more deeply and fully so as to make lasting change and achieve greater fulfillment in life.
Therapy isn't meant to be forever. My priority is to help you focus on the things that matter to you and to help you live a more fulfilling life. Mindfulness, Somatic Experiencing, and EMDR have been shown to help those with trauma and other issues get to the root of the problem, leading to lasting changes in your everyday life.
I am here to support you with compassion and curiosity on your journey of freedom and fulfillment. Please visit my website for a free 15-minute consultation.
Contact Details
Practice Address:
Long Beach
Long Beach, California
Education:
University of the West, MA in Buddhist & Clinical Psychology