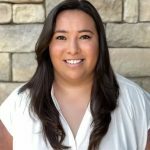 Social Worker and Therapist
Hello and Welcome. Our agency offers affordable, low-cost, telehealth/online therapy. My goal is to support and work alongside you on your journey to wellness. Thus, I create a safe, open space to unravel what keeps us stuck or in distress while encouraging growth and strength.
In therapy, we will work to identify unhelpful behavioral patterns and negative thoughts that keep us stuck. Most importantly, together we will replace behaviors, thoughts, and beliefs that don't serve us in fulfilling our desires or support our overall wellness. I believe all of us have the resilience within us to move forward and overcome whatever life situations arise.
I utilize a wide range of evidence-based interventions from Psychodynamic therapy and Cognitive Behavioral Therapy. I work with teens and adults who are experiencing depression, anxiety, life transitions, trauma, relationship difficulties, co-dependency, and other life difficulties.
I completed my master's degree at California State University of Long Beach (CSULB). I am currently an Associate Marriage & Family Therapist.
Contact Details
Practice Address:
4100 W Alameda Ave
Suite 300
Burbank, California 91505