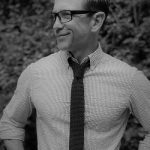 Psychotherapist and Social Worker
MOTIVATE Counseling & Coaching: Life is a team sport…we're in this together!
Joe has spent over 20 years advocating for and supporting diverse communities, families, and individuals in addressing systemic and personal challenges. The majority of his career has been focused in the area of trauma including significant experience working with athletes, college students, teens, military personnel, and first responders. Most recently, Joe was part of UNC Chapel Hill's Counseling and Psychological Services (CAPS) where he helped students address mental health challenges, adjust to the college experience, and deal with life transitions. Prior to that, he served in a non-clinical role at the Duke-UCLA National Center for Child Traumatic Stress where Joe assisted programs around the country to identify needs, improve training, and implement plans to make and sustain change. This work demonstrated what is core to Joe's practice-that individuals when supported and provided tools, have the ability to overcome, change, and THRIVE!
As a therapist, Joe is positive, encouraging, strengths-based, and empathetic. He has a cognitive behavioral perspective and prides himself on his ability to develop meaningful therapeutic relationships, a factor consistently tied to progress. Joe fosters a safe, comfortable, and supportive environment while utilizing one's passion and intensity as tools for change. He embraces challenge and supports clients in challenging themselves. Joe enjoys art and music, mindfulness, contemplative and spiritual practices, fitness, exercise, sports, athletics, and coaching. These interests are often woven into his work.
Contact Details
Practice Address:
206 West Main Street
Carrboro, North Carolina 27510
License:
Licensed Clinical Social Worker (LCSW)