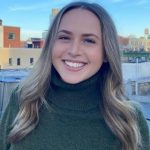 Psychotherapist, New York
Integrative Psychotherapist specialized in supporting motivated adults + teens navigating relationships and dating, anxiety, self-esteem, career transitions, burn out, loss, chronic illness and everything in-between.
Hi, I'm Jessica! I've been in your shoes and know the courage and strength it takes to make that initial therapy appointment. I am so glad you're here and feel incredibly lucky to bear witness to your stories. I specialize in supporting motivated adults and adolescents navigating quarter-life crises, relationships and dating, anxiety, depression, life transitions, loss, chronic illness and everything in-between. I believe a strong therapeutic relationship is the foundation for healing. Together we will co-create a safe, comfortable space where you feel ready to begin, or begin again, depending on where you are in your journey.
We will start where you're at and develop the cognitive and dialectical behavior coping skills to make whatever it is you're carrying feel more manageable. We will work together to deeply explore your feelings and experiences in order to highlight your strengths, identify patterns, and create meaningful change.
I invite you to check out my instagram (jznyctherapy) to get a glimpse into what it's like working with me. My style is warm, collaborative, holistic, playful and I hope to create a space where your most authentic self is heard and seen. I am passionate about helping you heal and I can't wait to connect with you!