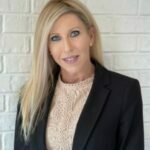 At Harborside, our goal is to help our clients create successful outcomes.
We use solution-based therapy practices that allow you to gain control of your relationships and your life.
We will partner with you to discover the tools needed to make a change – in life, marriage, or with your children.
Our therapists offer strength and solution-based therapy that provides an opportunity for clients to navigate difficult situations, improve communication, resolve conflict, and build connections. We support individuals,couples, and families who are experiencing life-altering circumstances and help them overcome with dignity and resilience.
We have a passion for assisting couples & families through the process of divorce so that they can create a family story of peace and restoration.
Contact Details
Practice Address:
1400 E. Angela Blvd
46617