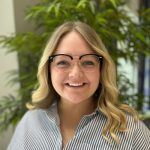 Counselor, North Carolina
I specialize in helping children and teens overcome anxiety and trauma.
Does your child have big emotions & even bigger behaviors? Do you see your child struggling with worry, self esteem or getting past a difficult experience? Do you find yourself worn out & wondering "why is parenting so much harder than I thought it would be?" Everyday outings or family gatherings bring the worry of potential meltdowns. You feel anxious every day that the school is going to call or that your child will come home crying about issues with friends. You are tired of hearing unhelpful advice from family members & friends & it seems as though none of the parenting books, podcasts & self-help articles have worked.
I specialize in helping children & teens break free from anxiety & heal past trauma. My goal is to provide the right balance of support & guidance & for your child to learn skills & to manage their emotions at their own pace. While working with me, your child will have a safe, nonjudgmental space to work through their worry & reach their goals comfortably.
During our work together, I'll use evidence-based approaches to help your child build skills, gain insight & process emotions. It's possible to get back to experiencing ease & joy throughout the day. I'm here to help your child return to happy moments & achieve lasting change. Visit my website, rootwellnesscounseling.com, & schedule a free consultation.
Contact Details
Practice Address:
100 Europa Dr
Suite 417
Chapel Hill, North Carolina 27517
Education:
MS in Clnical Rehabilitation and Mental Health Counseling