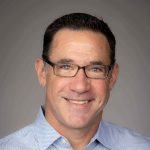 I see adult individuals and couples, both face to face as well as virtually. I accept direct payment as well as Oscar Health, United Healthcare, Oxford, Aetna, Cigna, and BCBS (beginning October 2023). I have been in practice for 20 years, and have experience with a very wide range of issues.
Whether in medicine or psychology, people often dread the process of finding someone to help. How do you decide? Research shows that most often, it isn't the particular therapeutic tools a mental health professional uses that makes the difference, but rather when the therapist's style and personality resonates with you. In other words: Do you like and trust your therapist? I have been a licensed doctor of psychology for almost 20 years, and I enjoy getting to know people and their journey through life. I am caring, but also direct. I am solution-focused, while respecting that complex people sometimes have complex problems. My personality is to to be curious, unassuming, pragmatic and realistic, to laugh when possible, and to cry when it is real, but to connect with people through collaboration. I enjoy being the person that you trust and with whom you feel relaxed talking through any issue. Most importantly, someone who makes a difference in your life.
As for how I was taught to approach problems, I once heard "When the only tool in your toolbelt is a hammer, the world starts to look like a nail." On the other hand, you may see professionals use the phrase, "I use an eclectic approach." But what does that mean? To use an analogy, let's say you come in to talk about a fire you are fighting. I have experience using a lot of different firefighting methods, depending on what kind of fire it is. Everyone has fires in their life, and you are the expert on the people and situations that ignite and fan your fires. My approach helps me fully utilize my training, experience, and skills in using scientifically validated firefighting methods to help you get to a place where hopefully…you no longer need a firefighter. Hopefully as a result, you can also prevent additional fires from starting. Unless of course, you are a pyromaniac- in which case we might get to see a lot of each other!
Contact Details
Practice Address:
707 Texas Avenue
Suite 223-A
College Station, Texas 77840