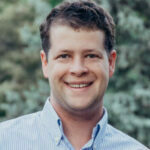 I provide individual, pre-marital, and couples counseling online through a HIPAA-compliant and secure platform.
Do your life's challenges and changes feel overwhelming? Do you have thoughts of not being good enough? Are you discouraged in your relationship with yourself or others? Are you experiencing negative conflict with people you care about? If so, you're not alone. Relationships and change are hard. It may be time to get more support.
I would love to see how I can help. When you work with me, you can expect to feel safe, understood, hopeful, and empowered. You can also expect to learn strategies to help you progress toward your relationship and mental wellness goals.
As a therapist, I believe change is possible with self-awareness, compassion, commitment, and consistency. To learn more, visit www.bridgehopefamilytherapy.com
Contact Details
Practice Address:
3325 N. University Avenue
84604
License:
Marriage and Family Therapist
Education:
Doctorate in Human Development, with an emphasis in Marriage and Family Therapy