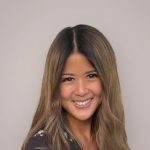 Psychotherapist, California
Priscilla is the founder and licensed clinical psychotherapist of PAC Services. She has worked in social services and mental health since 2012 and provides compassionate evidence based therapy for adults.
Priscilla is dedicated to recognizing each client's unique experiences, personalities, strengths, and needs to help them find their own respective path to healing. She is passionate about social justice/systemic inequality issues and considers it an honor and privilege to come alongside her clients in their journey of healing and resilience.
Priscilla practices from an eclectic therapeutic framework, where she believes treatment should be personalized to each individual's needs, with a general emphasis on Psychodynamic therapy. Priscilla is also trained in Eye Movement Desensitization and Reprocessing (EMDR) therapy.
Priscilla has experience working with court ordered, individual, family, couples, and group therapy. She additionally has experience collaborating with doctors, psychiatrists, teachers, county social workers, probation officers, county counsel, and with children's/family court. Her therapeutic approach is warm, empathic, collaborative, and outcome-focused.
To get to know Priscilla more, please visit:
Instagram @priscilla.abji.therapy or www.pacservice.org.
Contact Details
Practice Address:
Long Beach, California 90808