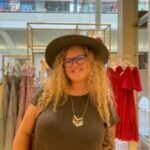 Emily graduated with her Masters in Clinical Mental Health degree from the University of Oklahoma in 2020.
Before graduating and beginning her candidacy, she worked as a Behavioral Health Case Manager at local schools.
Emily currently is a Counseling Candidate (LPC-C) under Supervision at Byte and Associates, LLC in Chickasha, Oklahoma.
Emily specializes in working with teens and young adults who are experiencing depression, anxiety, life changes, low self-esteem and relationship problems.
Emily is also completing the requirements to become certified in Parent Child Interaction Therapy (PCIT).
Emily is accepting new counseling clients and new PCIT clients at this time.
To make an appointment, please contact the B&A office at 405-222-4786.
Contact Details
Practice Address:
117 S 7th Street Chickasha
Chickasha, Oklahoma
Education:
University of Oklahoma - Masters in Clinical Mental Health Counseling