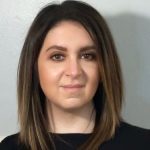 To achieve improved overall mental health and wellness, I offer clients a patient-centered partnership to support and empower them in making informed choices that will lead to meaningful change. As a psychotherapist, I evaluate clients' identified concerns from a holistic and integrative mental health perspective in order to create goals and realistic plans to improve overall health, achieve success and fulfill dreams.
Every client is unique, and it is my job to assist you through a therapeutic process of transforming pain and other emotional distress into hope, strength, positive change, and achievement.
Dr. Spiegelhoff & Associates provides individual and family counseling to preteens, adolescents, and adults. Practice specialties include integrative mental health and wellness, teen and young adult mental health, and family counseling.
In addition to her clinical work, Dr. Spiegelhoff is Visiting Assistant Professor for the graduate Counseling and Psychological Services department at SUNY Oswego. Courses taught include Foundations of Mental Health Counseling, Counselor Ethics, Multicultural Counseling, Prepracticum, Mental Health Counseling Practicum, Mental Health Counseling Internship, Diagnosis and Assessment, Advanced Diagnosis and Assessment. Along with teaching, Dr. Spiegelhoff conducts research with graduate research assistants and colleagues on developing a new wellness model, integrating wellness and identity development.
She earned a Ph.D. in Counseling and Counselor Education, a graduate certificate in Women & Gender Studies, and a graduate certificate in University Teaching from Syracuse University. She earned an M.A. and Ed.S. in Counseling from Rider University, and a B.A. in Psychology from the Pennsylvania State University. Dr. Spiegelhoff is a licensed mental health counselor (LMHC) in NY and a Nationally Certified Counselor (NCC), and is currently completing training to become a Certified Mental Health Integrative Medicine Provider.
Dr. Spiegelhoff is a Past-President of the American Counseling Association of New York (ACA-NY). She currently serves as ACA-NY's Historian. Since she joined the board in 2017, she has worked diligently with her colleagues and graduate students to advocate for legislative issues pertaining to counseling and mental health. She is also an active member of several other organizations, including the American Counseling Association (ACA), the Association for Child and Adolescent Counseling (ACAC), the Association for Counselor Education and Supervision (ACES), the International Association of Marriage and Family Counselors (IAMFC), and the Syracuse Psychoanalytic Study Group.
In her spare time, Dr. Spiegelhoff enjoys practicing yoga and pilates, nature walks, watching F1, growing houseplants, and advocating for animal welfare. She has been a vegetarian for over 15 years.
Contact Details
Practice Address:
6000 West Genesee Street
Suite 200
Camillus, New York 13031