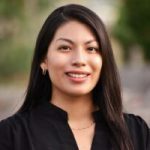 As the days go by you are wondering, "When will the weight of my problems stop? Is it all my fault? When will I stop feeling alone, lost, worthless?" Therapy can provide an avenue to find the answers and overcome your trauma. I offer insight to my client's issues and help them find the right solutions to their pain, personal growth, or new coping skills. I imagine you've tried masking the pain and stress with alcohol, drugs, sex, food, love, over-spending, over-working, and over-pleasing.
Working at the world-renowned residential facility of the Meadows, I have seen even some of the toughest cases get better in a short period of time. In fact, many of my clients see significant relief after several private sessions through the use of the mind-body approach and such advanced techniques as EMDR and Accelerated Resolution Therapy.
I have worked with hundreds of clients who've turned hopeful, started to recover from their addictions, become more compassionate to themselves and others and improved their relationships. So can you! Join me for a free 20-minute phone consultation to share your experiences and begin regaining control of your life.
Contact Details
Practice Address:
21630 N 19th Ave B10
Artois and Chicago, Illinois 85027
Education:
Northern Arizona University