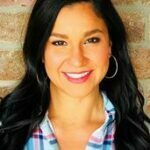 Awakening Mental Health provides quality telehealth counseling services to those in Arizona and Texas. We treat conditions such as PTSD, developmental trauma, anxiety, depression, mood instability, anger management concerns, eating disorders, first responder trauma, attachment issues, relationship concerns, body image issues, complex PTSD, control issues, codependency, emotional intelligence, emotional abuse, grief, guilt, irritability, LGBTQA+ issues, military and veteran concerns, neglect, OCD
One of my goals is to provide a safe environment, so you feel comfortable discussing difficult life challenges. I guide you throughout the therapeutic process to help ease any anxiety regarding therapy. I utilize a strength-based approach to help you find healing through adversity. My work is motivated by my humanistic philosophy that there is empowerment in striving to meet full personal potential. I am passionate about helping others find healing, improve their quality of life, and achieve their therapeutic goals. I am qualified to work with first responders, physicians, military members, and those experiencing complex trauma.
I have helped individuals work through concerns such as trauma, eating disorders, anxiety, depression, self-esteem concerns, body image issues, personality disorders, performance anxiety, post-traumatic stress disorder, and couples counseling. I treat individuals/couples utilizing EMDR, CPT, Gottman Method, and CBT therapy.